Saline Symphony Orchestra Staff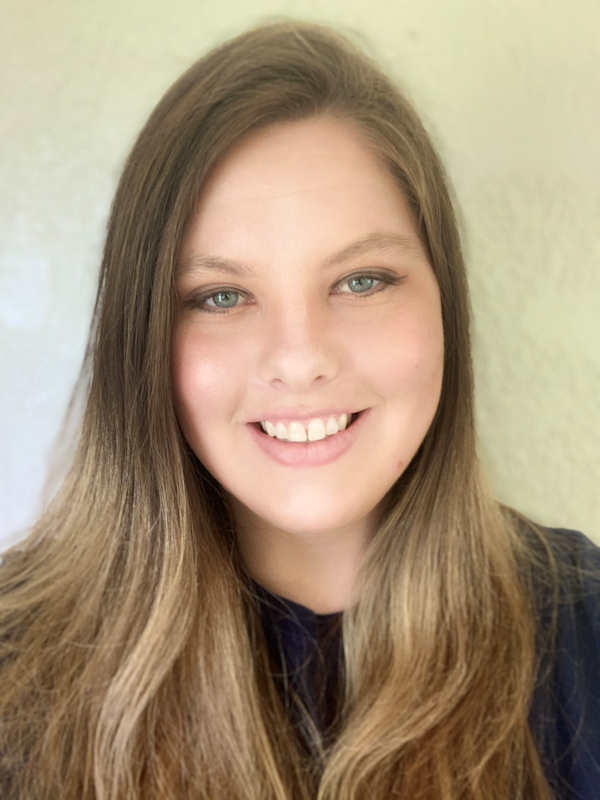 Darla Corral, Conductor
Darla Corral is the elementary music teacher at Parkway Elementary in the Bryant School District. She is originally from Harrison, Arkansas. While there, Mrs. Corral began her musical journey on clarinet and went on to participate in the 2011 U.S. Army All American Marching Band and tour Europe with the 2010 John Phillip Sousa Collegiate Honor Band. She graduated summa cum laude from Henderson State University with a Bachelors in Music Education. She received her Masters in Music Education from Kent State University and completed her Kodály Certification at Ouachita Baptist University.

In 2015, Mrs. Corral started her teaching career in the Hamburg School District in Hamburg, Arkansas teaching kindergarten through fifth grade general music, sixth grade beginning band, and directing the Noble-Allbritton Singers.

Previously, Mrs. Corral played clarinet with the Saline Symphony Orchestra before stepping in as Conductor. Mrs. Corral is a member of the National Association for Music Education, Arkansas Education Association, and Feierabend Association for Music Education. She also serves as the Technology Chair for the Arkansas Music Educators Association.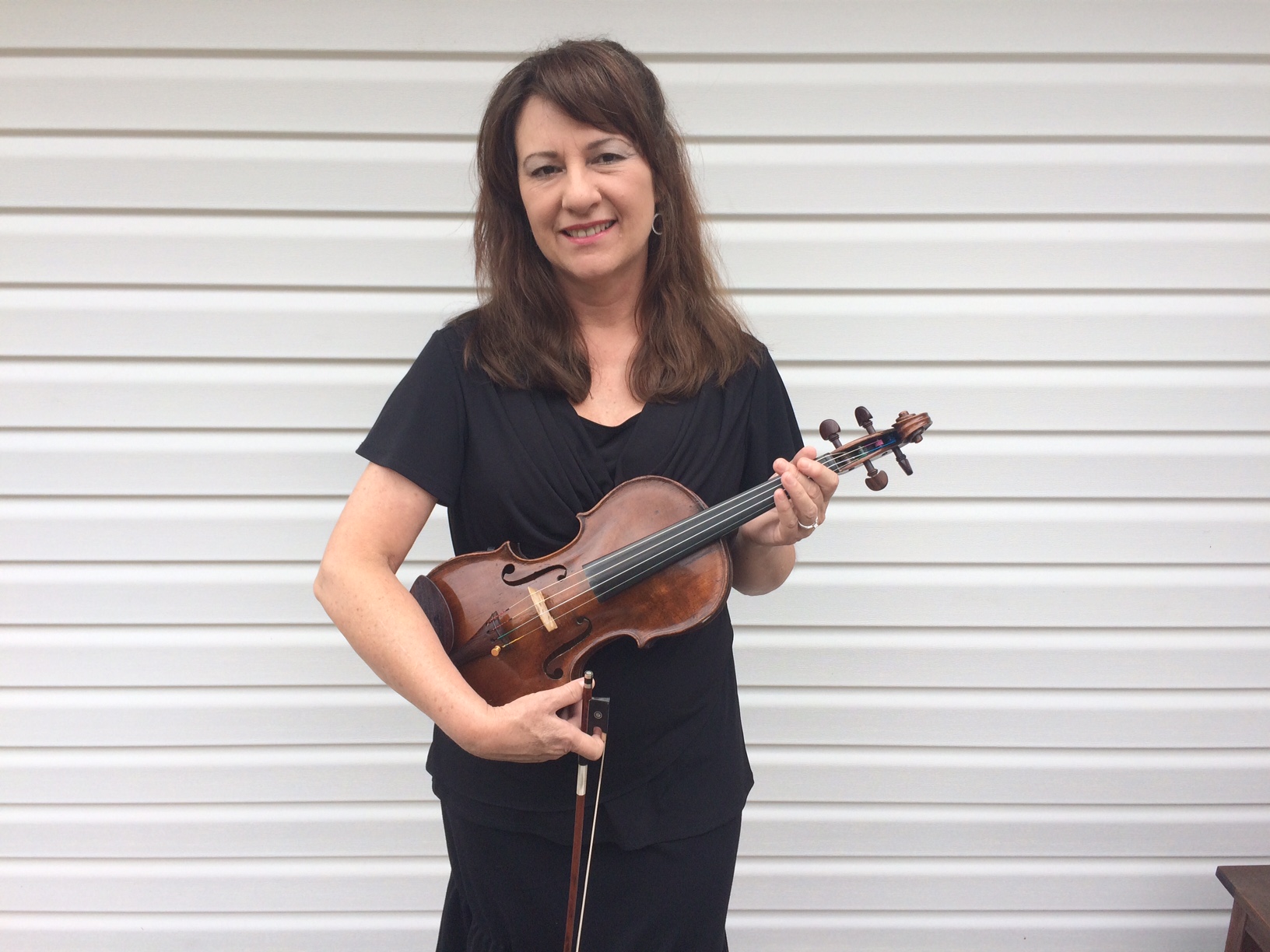 Judy Warner, Concertmaster Violinist
Mrs. Warner's formal violin studies began at age 8 and her piano studies at age 5. She enjoyed orchestra in elementary school and Jr. High and college. Orchestra rehearsals and concerts were Mrs. Warner's highlight of her life as a child. Her undergraduate work was completed at Point Loma University in San Diego, California in 1981. There, she earned a Bachelor of Arts degree with a major in music, Magna cum Laude, where she played in the PLU symphony orchestra. Her ultimate achievement in performances while attending PLU was performing the piano solo part to the entire Mendelssohn Concerto in D minor by memory with the PLU orchestra. One year later, Mrs. Warner began the Masters of Arts program at San Diego State University where she studied violin under Dr. Theodore Brunson, a Suzuki specialist. Also, at San Diego State, she was the chamber singer and concert choir piano accompanist under conductor Dr. Frank Almond Sr.

During her life in San Diego and Arkansas, she has performed the violin and piano in many types of venues including musical theater, weddings, community orchestras, rock bands, country-western bands, Irish folk bands, and old-time/bluegrass string bands. She has been a soloist in the recordings of several local bands as a fiddler. Also, she has taught fiddling workshops locally and in Mountain View, Arkansas. In addition, she has been the all-region high school choir accompanist for the South-East region in Arkansas for many years.

Mrs. Warner is also a choral and instrumental conductor. She taught high school choir in the public schools for 8 years in Arkansas. In 2010, she graduated with honors with a Masters of Liberal Studies from UALR in Music and Rhetoric. Her thesis was entitled "Ozark Old-Time Fiddling". Currently, Mrs. Warner teaches violin, viola, cello, piano and fiddling in her home as well as piano and strings at the University of Arkansas in Pine Bluff as an adjunct professor.

Mrs. Warner's goals include always being the best musician she can be, record a solo album someday, inspire young people to learn stringed instruments and give them opportunities to play in groups and orchestras as she enjoyed in her youth. She gives thanks to the Lord God Almighty for His generous gift of music to her. Also, she gives thanks to her mother for providing opportunities to learn, and to her husband, Brian, for his encouragement.

Mrs. Warner also serves on the Saline Symphony Orchestra, Inc. Board of Directors as Vice President.

Support Staff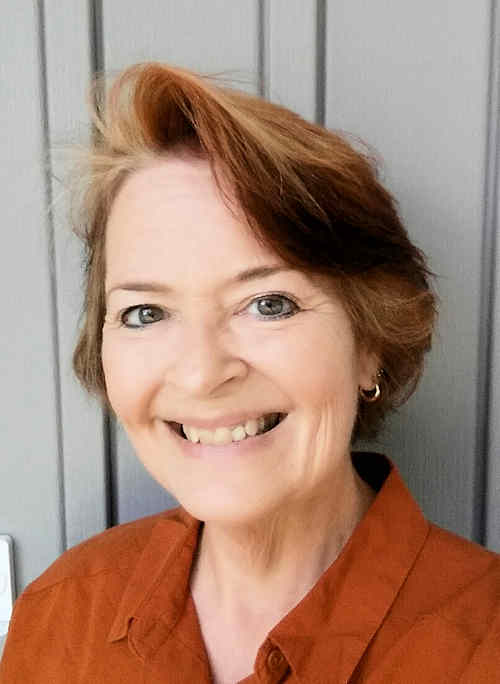 Lisa Hightower, Orchestra Secretary
Lisa coordinates communications for the orchestra, as well as recruiting, administrative duties, and Social Media/Website management. Lisa is the orchestra's secretary, and also serves on the Executive Board of Saline Symphony Orchestra, Inc. as President and Secretary. Lisa performs in the orchestra's horn section.

Lisa was previously a double music major at Henderson State University, majoring in Music Therapy and Music Education, as well as music librarian, having played horn since 5th grade. Although she left playing for many years after college, Lisa is one of several orchestra members to come back to her first love for music.

She has been a website developer and online specialist for the past 29 years, having first learned her craft by working for Prodigy Communications Company. Lisa creates websites and social media for businesses as an independent contractor. Previously, Lisa was a professional fiber artist whose work had been photographed for use in over 400 publications by national craft publisher Leisure Arts, as well as a member of the Arkansas Craft Guild. Lisa was once invited to share her work as part of the Arkansas Craft Guild at the Clinton White House.

Lisa resides in Sheridan with her husband, a teacher in the Bryant school district. Lisa also serves as membership secretary for the Little Rock Parrothead Club.

If you are interested in recruitment for the Saline Symphony Orchestra, please contact Lisa at This email address is being protected from spambots. You need JavaScript enabled to view it..

Darlene Millard, Volunteer Coordinator
Darlene Zeh Millard, PhD, Professor Emeritus, University of Arkansas

Darlene is a native Arkansan, born and raised in Rogers. She received her BS and MS from the University of Arkansas at Fayetteville and a Ph.D. in Family and Consumer Science from Texas Woman's University in Denton, Texas. Darlene retired, after a 31 year career, from the University of Arkansas Division of Agriculture Cooperative Extension Service as the Assistant Director 4-H Youth Development. Darlene serves on the Board of Directors for the Saline Symphony Orchestra.

Darlene serves as the Vice President for the Arkansas 4-H Foundation; on the board for the Arkansas 4-H Alumni Association, the Editorial Board for the U of A CES Extension Cord - retiree publication. She is a member of the National Association for Federal Retirees and the Little Rock Parrothead Club. Darlene also serves as a volunteer for CARTI in Little Rock.

As a eighteen year Saline County resident, Darlene is a member of the First United Methodist Church, Bryant and serves on the Hospitality and Cole Hadley Scholarship committees. During her school years, she was a four year member of the Orchestra and a seven year band member. She currently resides in Bryant.