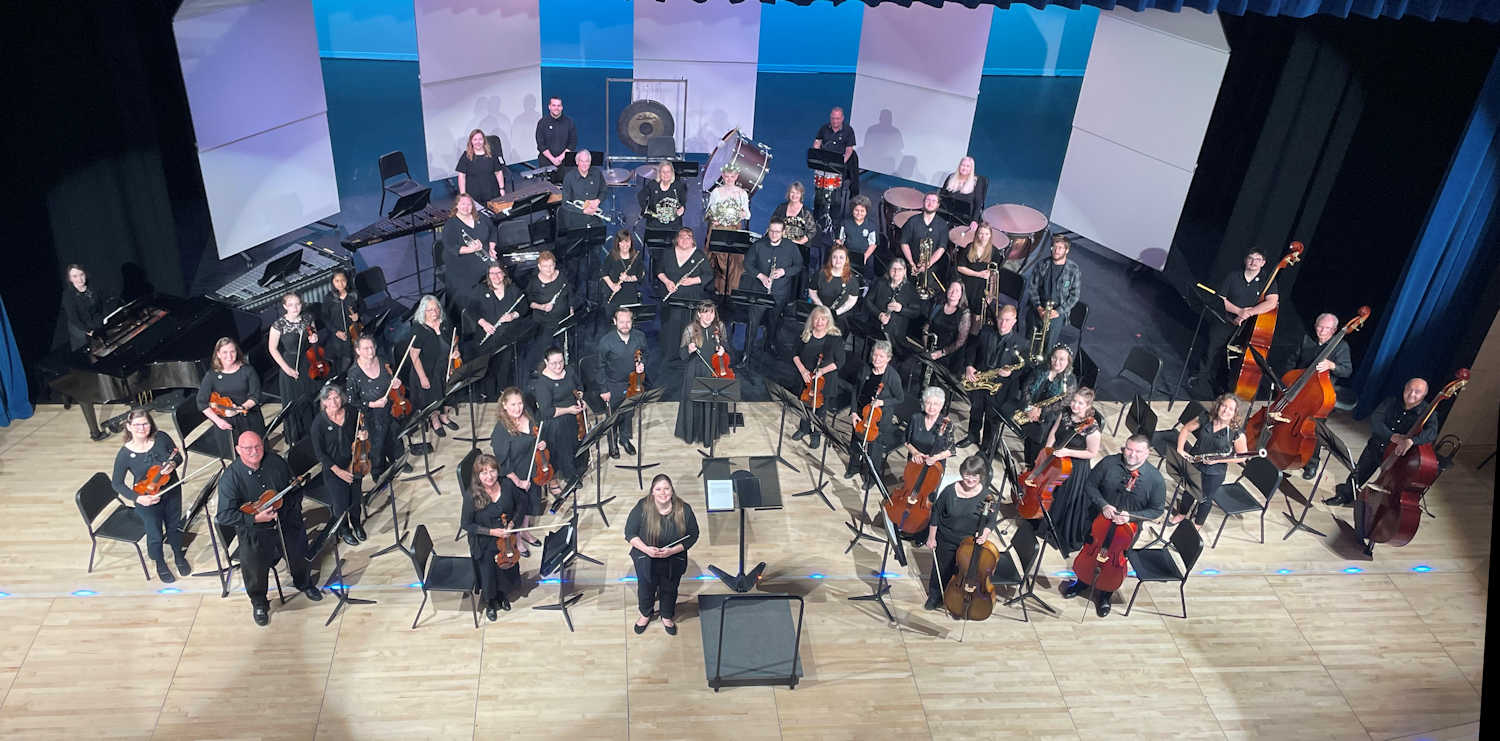 The Saline Symphony Orchestra
10th Season ~ Fall 2023/Spring 2024
The Saline Symphony Orchestra, located in Bryant, Arkansas, will be celebrating its 10th year this coming fall of 2023. The orchestra is a community-based organization with volunteer musicians from Saline County, as well as Little Rock, Hot Springs, and Sheridan areas. The orchestra performs twice a year; once in the late fall/early winter, and once in the spring.

10th Season Kickoff ~ August 6, 2023
Join us for our 10th Season Kickoff event on Sunday afternoon, August 6th, 2023!
If you are a past or current orchestra member, someone considering joining the orchestra, a patron, or simply curious about your community's orchestra, please join us at the First United Methodist Church CLC building on Sunday afternoon, August 6th, from 2:00 pm to 3:30 pm. This is a social time with light snacks and beverages, with musical ensembles throughout the afternoon. It's a perfect time to come on out, meet the orchestra members and staff, and enjoy a casual afternoon! Come any time during the kickoff event.

More information: Facebook Link https://fb.me/e/GypnGjpd

Fall Semester Rehearsals Begin August 27th, 2023
If you are a current or prospective orchestra member, please see the Events & Rehearsals Page for updated information about the fall semester.

More information: Facebook Link https://fb.me/e/3CDn9Jl7T


All of our performances are at Bryant High School's Love Auditorium is a state-of-the-art facility with free and handicapped parking on the grounds of Bryant High School. To find the latest information, see the Saline Symphony Orchestra's Facebook Page at https://fb.me/SalineSymphony.