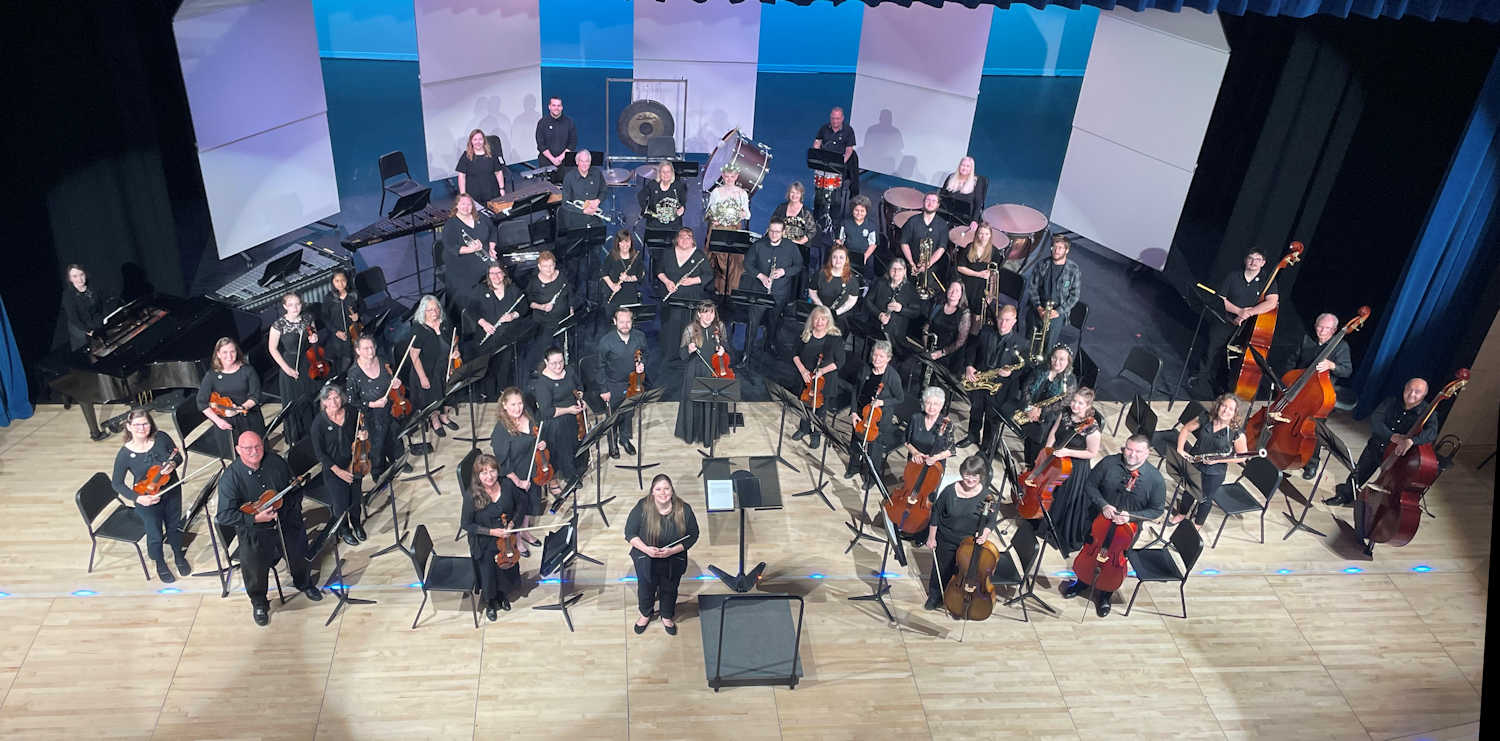 The Saline Symphony Orchestra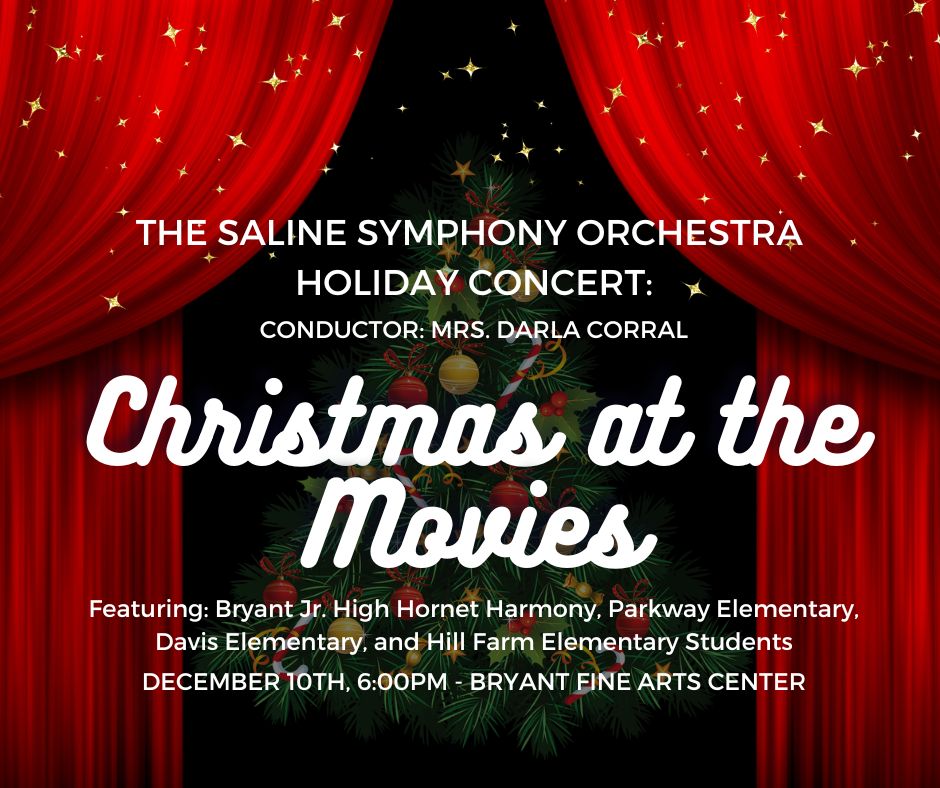 The Saline Symphony Orchestra, located in Bryant, Arkansas, will perform in concert on Saturday, December 10, 2022, at 6:00 pm, at Love Auditorium at the Bryant High School Fine Arts Building.

The program, "Christmas At The Movies", is a musical reminiscence of favorite Christmas movies across the years, and includes performances by the Bryant Junior High Hornet Harmony (choir), Parkway Elementary, Davis Elementary, and Hill Farm Elementary Students. Bryant Mayor Allen Scott will be Master of Ceremonies for the evening, and the orchestra program is under the direction of conductor Mrs. Darla Corral.

The concert is free to the public and family friendly. Tickets are not required. Donations are appreciated, as they assist the orchestra in providing opportunities to student musicians in the area as well as assist in funding the orchestra itself.

The orchestra is a community-based organization with volunteer musicians from Saline County, as well as Little Rock, Hot Springs Village, and Sheridan areas. The performance is free to the public and appropriate for all ages. Donations are accepted, both in person and online. If you are interested in joining the Saline Symphony Orchestra, please see our Events Page for more information.

Love Auditorium is a state-of-the-art facility with free and handicapped parking on the grounds of Bryant High School. To find the latest information, see the Saline Symphony Orchestra's Facebook Page at https://fb.me/SalineSymphony.